As an Australian Labradoodle Association (ALA) accredited breeder, the males and females we intend to use for breeding must be DNA tested for specific hereditary conditions before they can be approved for breeding. In an effort to produce strong, healthy offspring, both parents also undergo hip and elbow screening to reduce the likelihood of puppies developing hip or elbow dysplasia. There are no guarantees, of course, but we do our very best.
To support this aim, we have a detailed Puppy Agreement & Health Guarantee that both the Breeder and Purchaser sign off on. A copy of this agreement is available here: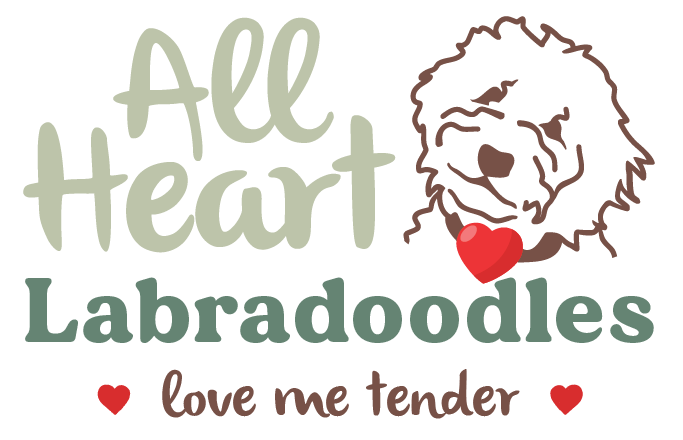 La Maison Thandi was bred by Charmaine Alexander of La Maison Labradoodles in Wagga Wagga. Born in November 2019, Thandi joined our family at ten weeks of age and has delighted us every step of the way. A gentle, relaxed and affectionate girl, Thandi has been easy to train, loves the company of humans and our other dogs, and has a calm, easy going temperament. 
La Maison Thandi had her first litter in September 2021. Sired by Willow Lane President's Prodigy (aka "Eddie"), we were so delighted with the litter that we decided to do a repeat mating. Thandi's second litter was born in September 2022. We hope our beautiful girl will have her third and final litter late 2023/early 2024.
All Heart Mabel is happiness in fleece! A gorgeous, affectionate and highly intelligent mini Labradoodle, Mabel recently (September 2023) underwent prerequisite health testing, receiving excellent results for her hips and elbows. We are still awaiting further test results, and pending a satisfactory outcome, we will apply to have Mabel upgraded by the ALA so that we can include her in our breeding program. All being well, we hope to have a litter from Mabel in the first half of 2024.