All Heart Guardian Program
At All Heart Labradoodles, we aim to promote and enhance this beautiful breed, already known for being intuitive, bright and affectionate. To thrive, Labradoodles need love and human companionship. The Guardian Breeding Program enables a breeder to retain the breeding rights of a dog for a few years, whilst providing an opportunity for these young Labradoodles to be raised in loving homes. The guardian family is the true family of the dog and will have full care of the pup as it grows and develops. Guardian families enjoy all the benefits of this wonderful breed for a fraction of the price usually charged for a "pick-of-the-litter" pup.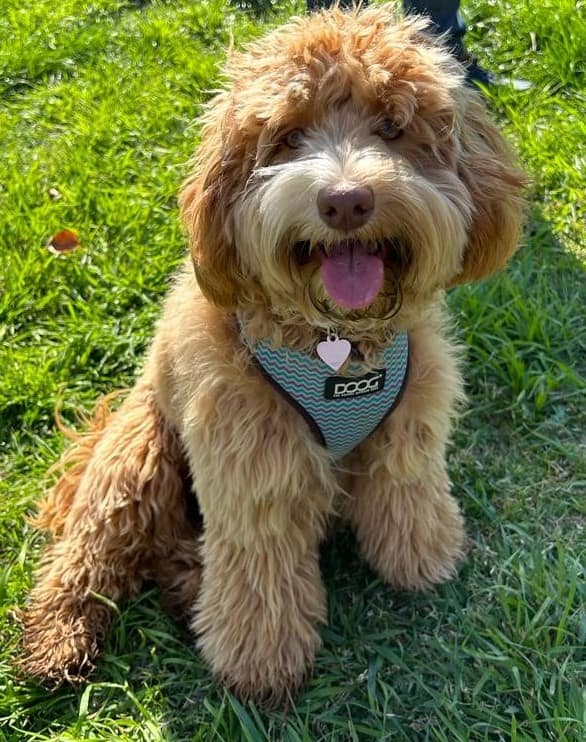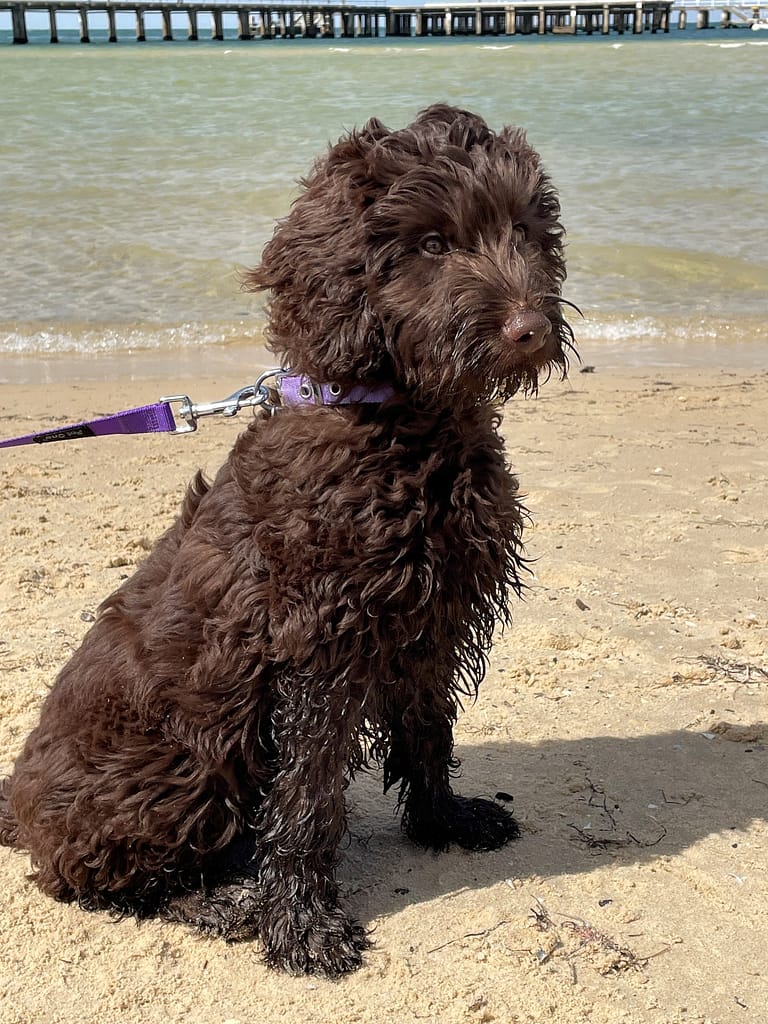 All Heart breeding girls will have a maximum of three litters before retiring from breeding at five years of age. All costs associated with our breeding program are covered by All Heart Labradoodles. Guardian families are responsible for the usual costs associated with having a pet such as food, non-reproductive vet care, council registration, grooming, etc.
At approximately 12 months of age, we will arrange for a guardian girl to undergo requisite health testing. If the results are favourable, she will spend a week with us during her next heat season. Once a successful mating has been orchestrated – either by "honeymooning" or via IVF, your Labradoodle will return to her guardian family for the majority of her nine week gestation period. The expectant mum will return to All Heart a week or two before her litter is due and will remain with us until her puppies are weaned. Thereafter, she will return to her guardian family. After a maximum of three litters, she will be retired from breeding and desexed at All Heart's expense. Your beautiful girl will then return to her forever family to love and be loved for years to come.
Our guardian families are welcome to be as involved in the process as they wish. We will provide regular updates and photos so you can keep abreast of your beloved girl and her progress as an expectant and new mum.
To be considered for our Guardian Program, you will need to meet the following conditions:
Live within a 90 minute drive of Kyneton, Victoria;
Be committed to providing a safe and loving home environment;
Have secure fencing – unplanned matings must be avoided at all costs;
Agree to feed premium quality food of breeder's choice;
Have no other entire (non-desexed) dog (male or female) living in the home;
Socialise your puppy and attend puppy obedience training;
Maintain the dog's coat through regular grooming;
Supply routine worming, annual vaccinations and vet care if required;
Keep in regular contact with All Heart Labradoodles.
If you meet the above conditions and would like to apply to be part of our Guardian Program, we would love to hear from you. Please provide the following information in an email of application:
Full name
Residential address
Approximate distance from Kyneton, Victoria
Telephone
Email
Have you owned a dog before? If so, please provide details.
Do you currently have any pets? If so, please list.
How many people live in your home?
Do you have any children living in the home? If so, please provide ages.
Are your fences and gates secure?
In what part of the home will your puppy spend the majority of her time?
Is it likely you may move house in the next five years?
Why are you applying to provide a guardian home?
Any other comments.